WE WELCOME YOU!

Sunday School 8:45 AM

Morning Worship 10:00 AM

Our Mission Statement:

To celebrate and act upon our privilege and responsibiltiy of bringing

people closer to Jesus Christ

Our doors are open to all who wish to come and worship.  We gather as God's family where there are not strangers, just friends whose name we have yet to know.

We celebrate the Sacrament of the Lord's Supper the second Sunday of each month.  Christ invites all his disciples, regardless of denominational affilation, to join together in this special meal.  As we commune with Christ, we commune with one another and brothers and sisters in Christ.




Rev. Grant F.C. Gillard, D.Min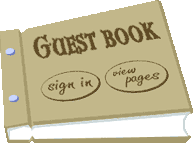 Sign our guestbook.

Look to see who has been visiting! --Let us and other internet surfers know you have visited our site.

You need not fill in all blanks.

View the book to see who has been here!

Office Hours:

Mon. Tues - 9-2

Thurs. Fri - 9-2

Closed Wed.